We are a carrier with 40 asset-based trucks, comprised of company-owned power units as well as owner-operator power units. Our fleet consists of well-maintained, late-model units, helping to ensure reliability and timeliness of delivery. We offer local, regional, hot shot/expedited and dedicated freight services.

In addition to our truck fleet, we have a stock over 60 trailers, consisting of dry vans, refrigerated vans, food grade dry vans, and flatbeds. These trailers are available for any of your trailer pool requirements.

If your needs are not met by our immediate fleet, we have the capacity to supplement our fleet through our in-house brokerage company, I-80 Logistics, LLC. If additional equipment is necessary for your dedicated lanes, our sister-company and truck dealership, Big Trucks Inc. is happy to provide any additional equipment you require on short notice.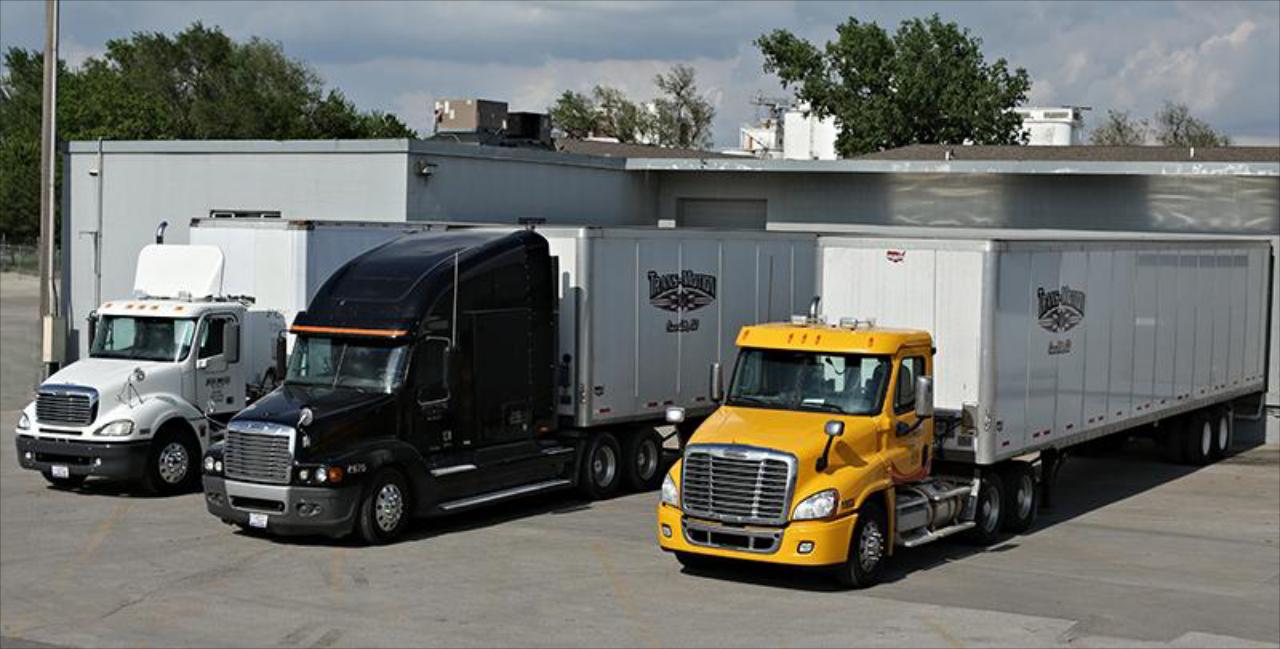 Local
We can facilitate your local transportation needs within a 100 mile radius of Omaha via straight trucks, tractor trailers or cargo vans.
Regional
We provide regional transportation for over-the-road and day cab services within a 300 mile radius of Omaha NE through our asset-based, owner-operator and brokerage equipment.

While we specialize in this regional area, we are also capable of 48 state transportation through our brokerage and owner-operator network.
Hot Shot/Expedited Services
We are experienced in time sensitive, critical shipments whether it be in a tractor-trailer, straight truck or cargo van/sprinter capacity. We can adjust equipment depending on your shipment needs.
Dedicated Services
Control your costs by using our Dedicated Services. We are happy to provide dedicated services, whether you need one truck or multiple trucks; no job is too big or too small.

We know that you have many choices when it comes to your freight, and we thank you for considering Trans-Motion as a carrier. We do not take your trust in us lightly, and we are committed to handling your account with integrity from the moment we first make contact with you.

We believe in doing what's right by our customers and we know that both parties stand to benefit greatly from a sustained partnership rather than a quick sale. We strive to over-deliver in hopes that we can maintain long-term relationships with our clients.